I got you with the title, didn't I? I thought I might.
The horny bluebird in question lives in our yard and is so hopped up on testosterone, so eager to make himself THE player among breeding bluebirds in the area, that he has spent much of the spring attacking reflections of himself in a window downstairs and the driver's side mirror on my Prius. The latter is the main target of his pugilistic outbursts. The mirror itself is marked with marks from bird's beak, and the entire side of the car is dripped with bird poop. Charming, I know.
Every day for weeks he has attacked his own image, flailing at his reflection again and again and again, never seeming to tire of a battle he can't hope to win. He is relentless, almost mindlessly so. The cute female bluebird making googly eyes at him (birds do that, you know) is HIS, and he will brook no competition for her affections. He will not surrender, no matter how many times he smacks his bill against something immovable and invincible.
Perhaps you can see forming here the beginnings of my theme for the post. But do I believe you should emulate or reject the bluebird's behavior? Is it an example of folly, or admirable perseverance?
Both, actually.
On the one hand, I really do admire the bird's tenacity. Sure, he's a bit crazed, and he's trying to drive off another "bird" that doesn't actually exist. But he's doing so with gusto. And the fact is, when it comes to dealing with the business side of a writing career, all of us need to be something of a horny bluebird. (Yeah, that is a line that might well haunt me for the rest of my career . . .)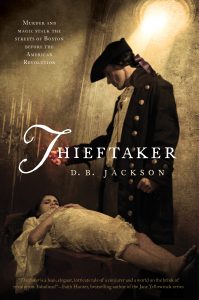 I would love to be a bestselling author. And with each new project I take on, I wonder if this might finally be the literary vehicle that gets me there. Thieftaker, Fearsson, the time travel books, the Radiants franchise. I had high hopes for all of them. All of them were critical successes. None of them has taken me to that next level commercially. So does that mean I should give up?
Of course not. I am now working on my Celtic urban fantasy, and I would be lying to you if I said I didn't hold out the same hope for this series.
Nearly every writer, I believe, has goals they attack with similar ferocity and persistence. Some folks are looking for that first short story sale, and they keep sending out stories. Some are trying to sell a first novel. Others have done well with small presses but want desperately to break in with a New York publisher. I judge no one for their ambitions, just as I have no intention of abandoning my own.
Rather, I would encourage every writer reading this to keep up the fight. Yes, you may feel like a bird hammering away at its own reflection, but I truly believe the fight itself is worth waging. For me, at least, pursuing my goals no matter what keeps my work fresh, energizes me, and keeps a slight chip on my shoulder, which I think helps me maintain a necessary level of motivation. So battle on!
At the same time that I see value in the bluebird's example for some business purposes, however, I think it is far less helpful in other contexts. And when I originally hit on this as a topic for today's post, it was this aspect of the analogy that caught my imagination.
In my conversations with writers over the years, and in my observations as a professional in the business, I have seen too many aspiring authors doggedly clinging to their dreams for a single book or series idea that does not work and that is holding back their careers. They have a project they love, love, love, but simply cannot sell. And rather than move on to new story ideas, they revisit this one over and over. They edit and polish, tear it apart and rebuild it, get feedback from one beta reader after another, all in the belief that this time they're going to get the story right and finally make the sale.
And I should add two points here. First, I also see the opposite: writers who become discouraged after only one or two rejections and give up on worthwhile projects that simply need a bit more love. There is a balance to be found. Working too long on a book or series that enjoys no success can stall a burgeoning career. Giving up too soon can cost a writer an opportunity they didn't even know they had.
Second, I have doggedly stuck with projects for years, doing just the sort of repeated reworking I describe above, and eventually selling the books to a publisher. I did it with the Justis Fearsson books. I did it with the new Celtic series.
The difference between what I did with those two projects and what I am telling you not to do is this: I kept working on these books, but I also moved ahead with other projects, so that I wouldn't stall my career. Yes, I worked for six years on the first Fearsson book. But in that time, I also wrote the Thieftaker books and the Robin Hood novelization. This, by the way, is also the secret to finding that balance I mentioned. By all means, keep working on the one idea, but do so while simultaneously developing others. Don't become so obsessed with the one challenge that you lose sight of all else.
As a general business strategy, I believe the reckless stubbornness of the bluebird can prove effective. But when applied with too much fervor to a single book idea, it can become a trap, one that keeps us from realizing our dreams.
So endeth the lesson of the horny bluebird.
Keep writing.