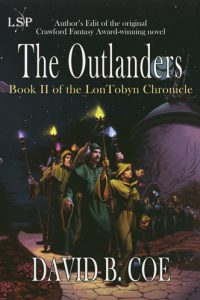 Four years after the insidious, devastating invasion by agents of Lon-Ser, Tobyn-Ser's Order of Mages and Masters is riven by conflict and paralyzed by inaction. From the outlander, Baram, they have learned much about their neighbor to the west: Unlike Tobyn-Ser, which is served by the Mage-Craft of the Children of Amarid, Lon-Ser is devoid of magic. Instead it possesses a dazzling and deadly technology that shapes every aspect of its people's daily life.
Frustrated by the Order's inability to act, Orris, a young, rebellious mage, takes it upon himself to prevent further attacks on his homeland. Taking Baram from his prison, he embarks upon a perilous journey to Bragor-Nal, an enormous, violent city in Lon-Ser, ruled by a brutal, feudal-like system of Break-Laws, Nal-Lords, and Overlords. As Orris soon learns, however, Baram has been driven insane by his captivity. Upon reaching his strange and fractured homeland, the man abandons Orris.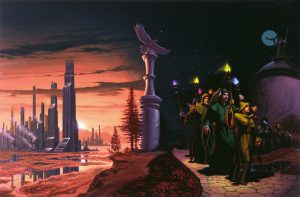 Armed only with his magic, Orris is thrust into a world whose language he does not comprehend and whose technology he can barely fathom. Together with Gwilym, a man with strange powers, whose vision of Orris has lured him out of the mountains and into the chaos of the Nals, and Melyor, a beautiful Nal-Lord who harbors a secret that could cost her life, Orris must end the threat to Tobyn-Ser without getting himself and his companions killed.
THE OUTLANDERS is the second volume of the LonTobyn Chronicle, David B. Coe's Crawford Award-winning debut series.
This new edition is the Author's Edit (think "Director's Cut") of the original novel. David has polished and updated the prose while keeping the plot, characters, world building, and magic system the same. The result is a novel that will appeal to fans of the original award-winning series as well as those who are coming to the books for the first time.
The book can be found here in Kindle Format and trade paperback.