An ancient war, a new threat, timeless magic. And our world hanging in the balance.
Step into a world of magic and intrigue, in which the Battle Furies — the deadly Morrigan — moonlight as Vegas night club singers, the sea god, Manannán mac Lir, is a Parrot-Head, and ancient magic threatens the existence of our world.
The Chalice War is the new Celtic-influenced urban fantasy from multiple-award winning author David B. Coe.  Now available from Bell Bridge Books.
Book I — The Chalice War: Stone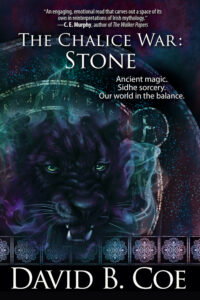 Book II — The Chalice War: Cauldron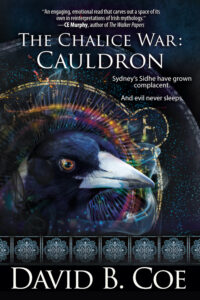 Book III — The Chalice War: Sword