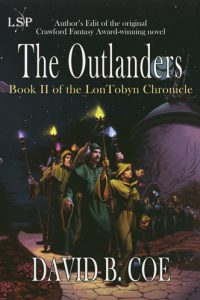 For the past several weeks, I have been sharing "My Best Mistakes," which have included inappropriate remarks at a convention, poor business decisions, and replies to reviews. This week's "Best Mistake" is a little different, in that it's less about interactions with others and potential damage to my career than it is about self-care and maintaining equilibrium in a difficult profession.
I started my career as a complete unknown in fantasy and science fiction. This was before Amazon had ever turned a profit. It was before ebooks had really become a thing. If one aspired to a notable writing career, New York traditional publishing was essentially the only game in town. So when I sold my first novel to Tor Books, one of the top names in speculative fiction, I was excited. My first advances, I now realize, were actually pretty decent, although at the time they felt small. But I dreamed of bigger things to come.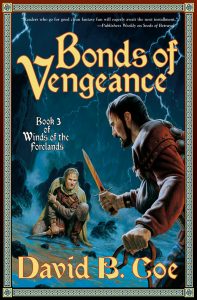 My first series, the LonTobyn Chronicle, did well. It won the Crawford Award as the best fantasy by a new author, and my sales grew steadily. Children of Amarid would eventually go through six printings. When I signed contracts for my second series of novels, Winds of the Forelands, Tor gave me significantly higher per-book advances.
I say all of this not to brag, but rather to set up a discussion of my expectations at that point in my professional development. Up through the releases of the first couple of Forelands books, my career had followed a steady upward trajectory. And — my big mistake — I began to assume that this was simply the way of things. I was climbing, just as I had hoped. My career, I thought, would build and build and build. Maybe I would never be a huge seller, but I would improve my sales with each publication, and improve my advances with each new contract.
It never occurred to me that the industry would undergo a set of seismic transformations, impacting everything from publishing's corporate structures to the way we read books, and undermining all assumptions about the publishing business. On a personal level, it never occurred to me that certain mistakes made by others would have profoundly negative consequences for my sales. Nor did it occur to me that my luck — and yes, luck plays a large role in all of this — would turn on a dime from terrific to terrible.
To be clear, I wasn't wrong to hope for progress. Ambition is good. Dreams of growth are good. Rather, my mistake lay in expecting that everything would keep getting better, in assuming that I could anticipate what the publishing industry would look like five years after I started or ten years after. I won't even say I thought books would always be made of paper, or that the traditional New York publishing model would always remain ascendant. If someone had asked me if I believed such things I would have said no. Change is inevitable. But I certainly didn't imagine such dramatic transformations would come so quickly.
I also should be clear in saying I know how fortunate I have been to have the career I've had. I love what I do. I get to play "let's pretend" every day and I get paid for doing so! No, my career hasn't followed the path I had hoped for. But twenty-five-plus years on, I am still writing, still selling novels and stories to publishers.
More to the point, I still love the work I'm producing. While my commercial performance might not improve with every novel, the quality of my writing and storytelling does. I am still learning my craft, and I take great satisfaction in the progress I make as a writer from one project to the next.
But the consequences of my mistake, of my unrealistic and unrealized expectations, were severe and long-lasting. It's easy to look back now and see the magnitude of those changes in the industry, or appreciate the part chance can play in any writer's fortunes. But in the moment, I blamed myself for things over which I had no control. I saw the vicissitudes of the business as personal failure. I convinced myself that instances of bad luck were an indication that on some level I didn't deserve the success of which I had once dreamed. And I grew bitter with each new disappointment. So many times, I considered giving up on this job I love.
It took me years to come to grips with things I probably should have understood sooner. That in any profession, hard work doesn't always guarantee success; that what we achieve and what we convince ourselves we "deserve" are often not the same; that in business, as in life in general, there is no point in complaining about what is "fair" and what isn't; and that all any of us can ever do is work to the best of our ability, and treat people with respect and courtesy. The rest is in the hands of fate, or the divine, if that's your thing.
In the years since those first books had me believing I was on a professional escalator to the proverbial heavens, my career has had plenty of ups and downs. I have had no choice but to adjust to the fact that there is no guarantee of more and more and more success. Waves and troughs, I now know, are the norm. And one of the reasons I am so happy in my work these days — happier than I've ever been — is that I have internalized these realizations. I write the stories I want to write, the books I know I would enjoy reading if they weren't mine. And while I still do what I can to make my books successful, I no longer live and die with sales figures and reviews and such. I do the best work I can do, and that's enough. It has to be enough. Because that's life.
Keep writing.