After years of contemplating this step, I have hung out my shingle as a freelance editor. Coe Editing Services is now A Thing, and I couldn't be more excited. I am already working with my first clients, and I will be scheduling more beginning immediately.
[Currently accepting new clients.]
---
Who I am: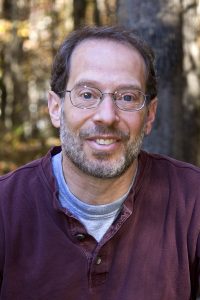 I am a professional writer and published author with 25+ years of publishing experience. I have written more than two dozen novels and as many short stories, all of them traditionally published. I have also edited four short fiction anthologies — the fourth, NOIR, co-edited with John Zakour, will be released in July of 2022. And for more than two decades I have taught writing and critiqued manuscripts at writer's workshops and festivals, including the Antioch Writers' Workshop, the South Carolina Writers' Workshop, and the When Words Collide writing festival in Calgary, Canada.
While my specialty as an author is speculative fiction (fantasy, science fiction, paranormal, horror, etc.) I feel equally comfortable working on manuscripts in traditional literary fiction, mystery, thrillers, suspense, women's literature, other forms of fiction, and all non-fiction, including memoir. I believe that regardless of our field, writers seek to tell stories, and the fundamentals of our craft — narrative, language, pacing, character, setting — remain the same across genres.
How Coe Editing Services works:
People interested in engaging my services as an editor should contact me via email: CoeEditingServices@davidbcoe.com. I will respond within a day and will set up a consultation phone call during which we can discuss the project, as well as my approach and rates, and your expectations. In some cases, I may request a short sample from the manuscript to get a sense of what the editing work might entail. If we agree to move forward, you will receive a contract via email and we will work together from there.
For most projects, I will offer both a developmental edit, focusing on the big-picture issues in your work — those narrative elements mentioned above: your storytelling, your character arcs, your structure and pacing, and other issues that impact the overall strength and weakness of the manuscript — and a line edit, which will focus on prose, syntax, and other fundamental mechanics of writing, with the goal of making your writing consistent, smooth, flowing, and compelling. I can also limit myself to developmental work or line editing if you so desire, but the best value, as you'll see below, is for the comprehensive approach.
At the end of the edit, clients will receive an editorial letter outlining the issues with their manuscript, as well as margin comments and suggested edits on the manuscript itself. There will also be opportunities for direct conversations via phone or screen.
Rates:
Full edit (development and line editing):
Up to 25,000 words — $500
25,001-37,500 words — $750
37,501-50,000 words — $1000
Add $500 for each increment up to 25,000 words thereafter
Development edit only:
Up to 25,000 words — $300
25,001-50,000 words — $600
Add $500 for each increment up to 50,000 words thereafter
Line edit only:
Up to 25,000 words — $350
25,001-50,000 words — $700
Add $600 for each increment up to 50,000 words thereafter
FAQ:
What if I need editing for a short piece, something under 25,000 words? Will you offer special rates?
The short answer is probably not. Why? Because when it comes to diagnosing problems with a manuscript, the work demanded of an editor begins on page one. Additional pages mean additional work, obviously, but there is a baseline of work demanded of an editor even with short pieces. That said, if manuscripts are very short, I will consider rate adjustments on a case-by-case basis.
2. How long does it take to edit a manuscript?
Obviously the answer to this depends upon the length of the manuscript. But generally speaking for a 100,000 word novel, a complete edit will take four weeks. For a 25,000 word novella, the time frame is about two weeks. Manuscripts in between… Well, you get the idea.
3. Do you offer copy editing or proofreading services?
I do not.
4. Do you work on print copies or electronic copies?
Generally, I work only with electronic copies. That said, if you care to send me a paper manuscript and pay the return postage when I send it back, I am happy to work on paper.
5. Will your editorial services guarantee that my work is published and becomes a breakout bestseller?
The wording of the question is tongue-in-cheek, but the question is for real. I am one person offering his opinions on your manuscript. Those opinions are formed by years of experience as a successful author, instructor, and editor, but they are opinions nevertheless. And publishing is, in the best of times, a complex and unpredictable business. Needless to say, these are not the best of times. Even if you do everything I say, make every change I recommend, I cannot and will not guarantee success. I do believe that my work — our work together — will improve the quality of your book or story, but beyond that I can make no promises.
Testimonials:
"David has edited four books for me — so far. He's thorough, detail-oriented, and such a pro. As a respected author himself, he understands the nuances of storytelling and brings all his experience to the edits. He made my stories stronger and working with him has made me a better writer. I'll definitely be hiring him again and again." — Linda R., professional author of fantasy
"Over my 20 plus years of writing I've worked with a lot of editors. I certainly list David in the upper echelon of those. His edits are precise and on point and his creative suggestions really improved my story. Plus he's easy to work with! I give 5 out 5 stars." — John Z., professional author of SF and humor
"David Coe is a great communicator. His feedback is kind, but still clear and effective. With his comments on my manuscript, I have a clear idea of how to proceed. Since I know what is commendable in my work, I don't feel discouraged about the work ahead." — Jennifer M., aspiring author of dark fantasy