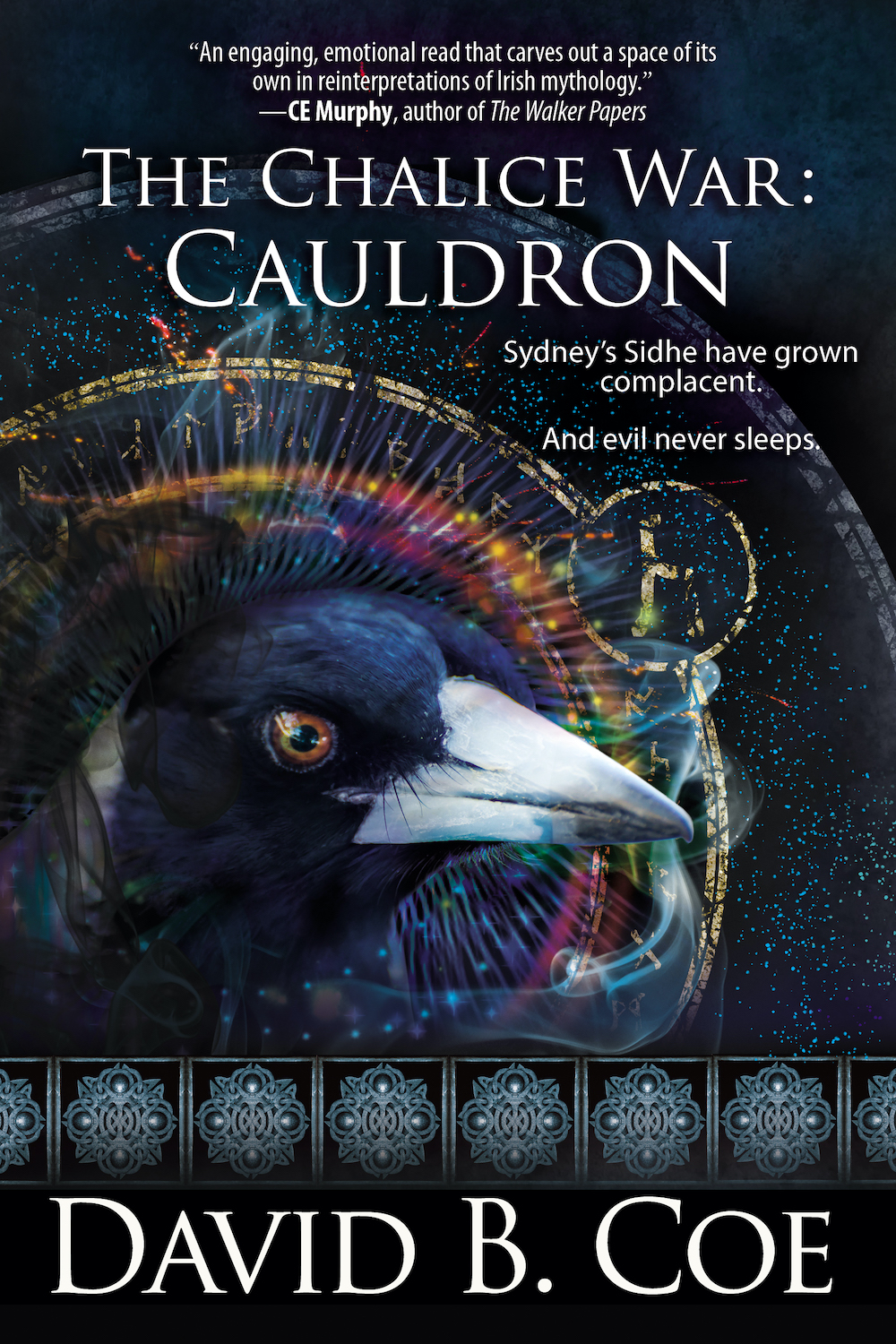 An unsolved murder in the middle of downtown Sydney.
A deadly attack on the city's Sidhe community.
Sidhe sorcerer Riann Donovan has fled a tragic past in the U.S. and established herself in Sydney, Australia as a photojournalist. Called to work a murder scene, she learns the victim is Sidhe and finds herself on the run from a swarm of demons and Fomhoire conjurers.
She turns for help to Carrie Pelsher — new in the city, not Sidhe but possessed of a mysterious affinity for magic.
Together they are drawn into a war as old as history itself, caught between forces ancient and deadly, all of them pursuing a treasure of unimaginable power. Failure would mean armageddon; success prolongs the conflict for another day.
Our world stands poised on the edge of a blade.
Step into a world of magic and intrigue, in which the Battle Furies — the deadly Morrigan — moonlight as Vegas night club singers, the sea god, Manannán mac Lir, is a Parrot-Head, and ancient magic threatens the existence of our world.
The Chalice War: Cauldron is the second book in the new Celtic-influenced urban fantasy trilogy from award-winning author David B. Coe and Bell Bridge Books.
Read sample chapters from The Chalice War: Cauldron in .pdf format.
You can order from Amazon here.
You can order from Barnes and Noble here.
You can order from Google Books here.
You can order from Apple Books here.

Praise for The Chalice War

"An engaging, emotional read that carves out a space of its own in reinterpretations of Irish mythology. I look forward to more!" – CE Murphy, author of The Walker Papers and the Old Races series