Today, as I was sitting at my desk, staring at a blank screen, trying to decide what I could possibly have left to write about when it comes to giving writing advice, a familiar song came on my Apple Music stream: "Rocket Man," by Elton John and Bernie Taupin. Nancy is a huge Elton John fan, and has imparted an appreciation of his music to me over the years. We saw him live many years ago at the Shoreline Amphitheater in Mountain View, California, and it remains one of the best concerts I've ever seen. He closed with "Rocket Man," and the place went nuts. It is a truly terrific song, one of his best, an iconic work of pop/rock.
It is also a deceptively simple song. It runs about four and a half minutes — a bit on the long side given when it was recorded — but lyrically it has just two sets of stanzas: each stanza four lines with a simple rhyme scheme. The two couplets of stanzas are separated by a chorus that is repeated twice. At the end of the song, the chorus is repeated twice more, and then the first line of the chorus is repeated several times as the song fades. That's it.
As I mentioned in Monday's post (not for the first time), I am a dedicated amateur photographer and a student of landscape and nature photography. One of my favorite artists is a guy name John Shaw, who is a renowned nature photographer and the author of many instructional books. In one of those books, he says this:
"Define your subject precisely and specifically, then include within the viewfinder only what fits your definition. My friend David Middleton [another accomplished nature photographer] has an analogy that applies here: he compares a photograph to its written description. It takes several paragraphs to describe a bad photograph, a few sentences for a mediocre photo, one sentence for a good picture, and just a phrase for a great photograph." 1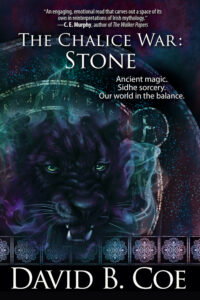 I have written a lot of books and stories over the years. The truth is, I love all of them. I can tell you a hundred things I like about every book I've published, and I believe if I could convince people to read each of them, the books would be very popular. But the fact is, as is true with most authors, some of my books have done far better commercially than others. And, as it happens, the ones that have tended to do well are those that are most easily and succinctly described. The Thieftaker books are my most successful. How do I pitch them to interested readers? "These are magical mysteries set against the backdrop of the American Revolution." The new series, the Chalice War, is also easy to describe — "It's a modern urban fantasy steeped in Celtic mythology." These books, I have found, are as easy to sell as the Thieftaker books, and that is saying something.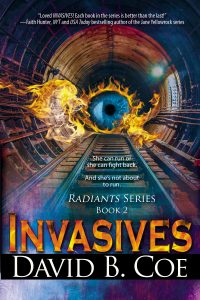 The three books of the Case Files of Justis Fearsson and the Radiants duology might well be my favorites of all the books I've written. They are exciting, emotional, filled with great characters, and paced within an inch of their lives. But they are far more difficult to describe in a single sentence than other books and, likely as a result, they have never done as well commercially as I hoped they would.
All of this by way of saying what ought to be obvious by now. Simplicity is good. We writers love to come up with twisty plots that surprise and thrill our readers. And yes, there is much to be said for a few good plot twists. And there are plenty of books published every year that are purposefully complex and meant to blow readers' minds. Some of them do very well.
I would argue, though, that complexity for complexity's sake is unnecessary, and perhaps even counterproductive. I know, I know. Publishers and agents are constantly saying that they want to see something new and innovative, something that turns expectations on their head. And when they say this, I think they believe it. But I can't tell you how often I hear of writers who have ideas that are truly different and mind-bending, but who can't sell them because publishers don't know how to market them, or fear that readers aren't ready for what the authors are trying to do. Indeed, it's happened to me; I've had works rejected for those reasons.
I'm not saying that you should jettison a story because it is inherently complex, or because your plot has too many twists and turns. Far from it. If that's the book you're writing, the idea you have nurtured and developed, great. Enjoy! And I wish you every success with it.
But if you have a story that seems "too simple" (whatever the hell that means), embrace the simplicity. Complexity comes from many sources. Your plot and concept don't have to be complicated for your book to have merit. Sometimes a straightforward story line allows us to delve into the complexities of character and relationships, which can be every bit as rewarding for readers, not to mention easier to follow.
Again, simple is good. Make your narrative only as complicated as it needs to be and no more. Or, put another way, just write your story and make it as good as it can be on your terms.
Keep writing!
—-
1 John Shaw, John Shaw's Nature Photography Field Guide (Amphoto Books, 2000), p. 98.