My summer of releases continues tomorrow!!
So far this year I have had releases in May (The Chalice War: Stone, the first book in my new Celtic urban fantasy), June (The Chalice War: Cauldron), and July (Artifice and Craft, which I co-edited with Edmund Schubert, and Dragonesque, which includes my short story, "Reenactment"). Now we're into August, and tomorrow sees the release of The Chalice War: Sword.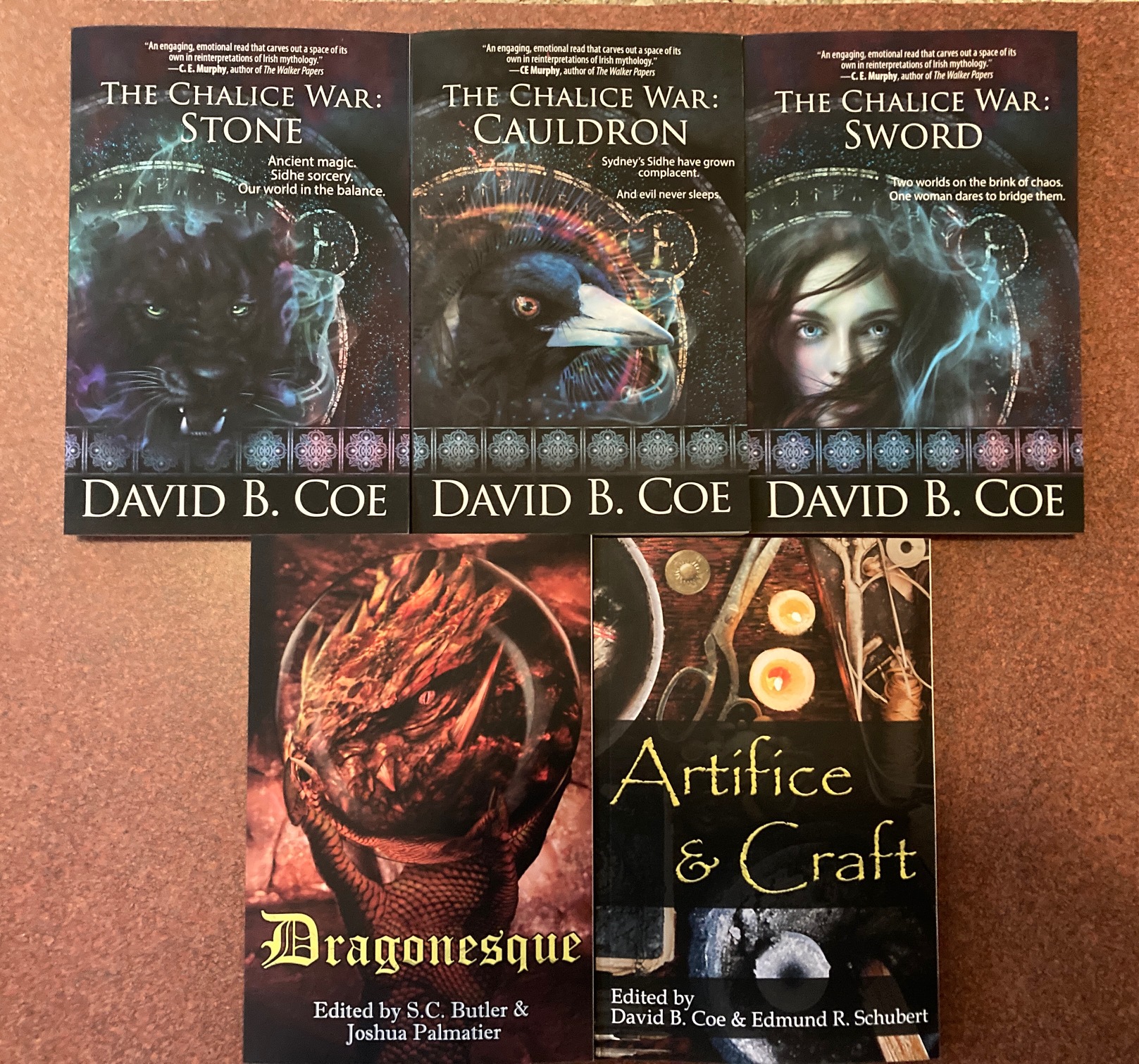 Yes, I say all of this with tremendous pride. I have been productive over the past year. And over the past three years, going back to 2021, I have published four short stories, edited three anthologies, and produced five novels and a trilogy of novellas. That's nothing to sneeze at. The truth is, my work has been a balm and a welcome distraction from other things. Being productive has been a form of therapy for me.
I want to thank you all so much for your support of my work, and of me personally. I'm more grateful than I can say. The past few years have not been easy, but your interest in my new books and stories, and your willingness to read my blog posts and social media screeds has meant the world to me. No, I'm not going anywhere. I have more projects to work on, more blog posts to write. But I wanted to pause and say thanks. I wish all of you the best.