Last week, I began a new Professional Wednesday feature called "Beginnings, Middles, and Endings," in which I plan to write about the various parts of story writing. In last week's post, I focused on openings, on how to approach the beginning of a novel or short story.
This week, I take on middles, and I imagine this will be the first of a couple of essays on the subject. Because let's be honest: By far the biggest chunk of what we write is the "middle." Even if we take the first two or three chapters as the opening, and the last two or three as the ending, that still leaves the vast majority of our novel occupying the middle. So any discussion of how to handle that middle is going to have to touch on several topics. And today, I am beginning with a general overview — the 10,000 foot view, if you will.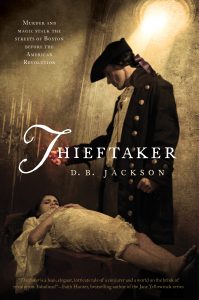 First, though, it occurs to me that in writing about openings last week, I left out one crucial, but easy-to-describe story element: "the inciting event." The inciting event of your narrative is, quite simply, the thing that jump-starts your story, that takes the characters you have introduced in your opening lines from a place of relative stasis to a place of flux, of change, of tension and conflict and, perhaps, danger. It is the commencement of the narrative path that will carry your characters through the rest of the story. In his description of the Hero's Journey, Joseph Campbell referred to the inciting event as the "Call to Adventure." If you're looking for examples, think of the arrival of the first letter from Hogwarts in Harry Potter and the Sorcerer's Stone, or the appearance of Gandalf at Bilbo Baggins's door in The Hobbit. In pretty much all the Thieftaker books and stories, it is the arrival of whoever Ethan's new client will be for that episode.
Your inciting event can be anything. Whatever launches your narrative, taking your lead character from a place of balance and peace to one of conflict and tension. And really, that's it. We can make it more complicated, but it doesn't need to be.
This description of the inciting event allows me to segue into a broader discussion of story structure, since any formula for narrative will include the inciting event. The most common storytelling model — the one that comes up most when I have conversations with fellow writers — is the three-act structure. This is a fairly simple and helpful framework by which to organize our narrative. Act One is the "Setup" and includes an introduction to our characters and setting, as well as the inciting event and an early climax. Act Two is called "Confrontation." Here our story takes off, with ever-increasing action and tension, a series of obstacles placed in the path of our heroes, a midway-point plot-twist, and ultimately a crisis that precipitates a second story climax. Act Three, "Resolution," features our story's resolving climax, a diminution of action, and finally a denouement that resolves outstanding issues, eases tension, and, in most cases, leaves our characters changed, but at relative peace. You can Google "Three Act Structure" and find essays about this approach as well as visual representations of the structure. I should add as well, that there is also a five-act structure that I find less compelling and useful than this one.
Okay, confession time.
When I write, I never think in terms of "Acts" and I don't graph out my chapters to make certain I am following the schematic one sees in the results of the aforementioned Google search. It's not that I find fault with the three-act structure, or try to avoid it in any way. To the contrary. I expect that I use it in every project; if you were to superimpose one of those graphics onto the narrative structure of any of my novels, you would probably find that I write in three acts all the time, following the model quite closely.
What I said was, I don't THINK in terms of "Acts." I never have. Not even with my earliest novels. I believe by that point I had already thoroughly internalized the three-act structure, having been exposed to it in novels, movies, television shows, theater, etc. for pretty much my entire life. Writing in that form came as second nature.
Now, that is not to say that those who do organize their novels and stories using the three-act structure have somehow failed to internalize it as I did. Not in the least. The model is so prevalent that I think all of us have it ingrained to some degree, even those who don't create stories for a living. This is why two writers, one who outlines and one who writes without any narrative plotting written down ahead of time, can both come up with tales that closely follow this structure. As with a written outline, I think of the three-act structure as a narrative tool, something some writers use to organize their thoughts ahead of time. I outline by chapter. Sometimes. I also write without an outline. Sometimes.
And without actually visualizing my story as a three-act graphic, I almost always write in three acts. So why don't I think in those terms as I'm writing or even outlining? I suppose I am leery of imposing any predetermined structure on my story planning. Even if I wind up following the structure, I want it to happen organically, without the sort of premeditation that might convince me to plot according to pattern rather than according to the exigencies of my story, my characters, my creative vision.
Where does this leave our conversation, and what does it mean for whatever advice I might offer in this first post about story middles?
First, pay attention to the structure of movies and television shows you watch and books you read or listen to. The best learning tools at your disposal are the narratives crafted by creators you enjoy and respect.
Second, even if you don't plot strictly according to the three-act structure, be aware of the rough pattern illustrated in those visual representations. You want to have an inciting event, a huge twist near the middle, and a deep crisis for your protagonist near the climax. You want your narrative tension to climb until your final climax. And you want there to be resolution at the end.
Third, write your story. Just write it. Get it down on paper (or phosphors). Don't obsess over structure and whether you have every plot point in the right place. Write it. Finish it. And then, if the structure needs adjustment, handle that in revisions. Your story need not conform to anyone else's concept of what "narrative" should look like. Write it as you imagine it. And if you decide to "fix" things later, make sure you do so in service to the story YOU want to tell, not the structure someone else says is "correct."
Keep writing.