I am just back from a weekend in Charlotte, where I attended ConCarolinas. This only a few days after my return from Wyoming/Colorado. It's been a whirlwind couple of weeks, and convention season is far from over.
But my thoughts remain fixed on the wondrous days I spent at the Launch Pad Workshop in Laramie that I wrote about in last week's post. Launch Pad is intended to educate creators so that when they introduce concepts related to astronomy and space travel to their work, they do so in an informed, accurate way. The workshop does far more that that, however, at least it has for me. It has made me think in different ways about a host of issues and questions. Last week, I focused on the new urgency and moral weight with which it has infused my thinking regarding global climate change.
This week, my thoughts have been trending in a somewhat different direction.
It is a given of astronomical thinking, and also of physical and chemical law, that all the matter found in the universe today was formed at the time of the Big Bang. The vast majority of that matter exists now in the form of hydrogen and helium — the latter is produced, along with energy, by the fusion of hydrogen atoms in stars. Hydrogen, the lightest element, accounts for 73% of all the matter in the universe. Helium accounts for 25%. All the other known elements combined account for the remaining 2%. That's all. Two percent. Proving once again that stars are big, and there are a lot of them.
This, though, is not the point I am trying to make.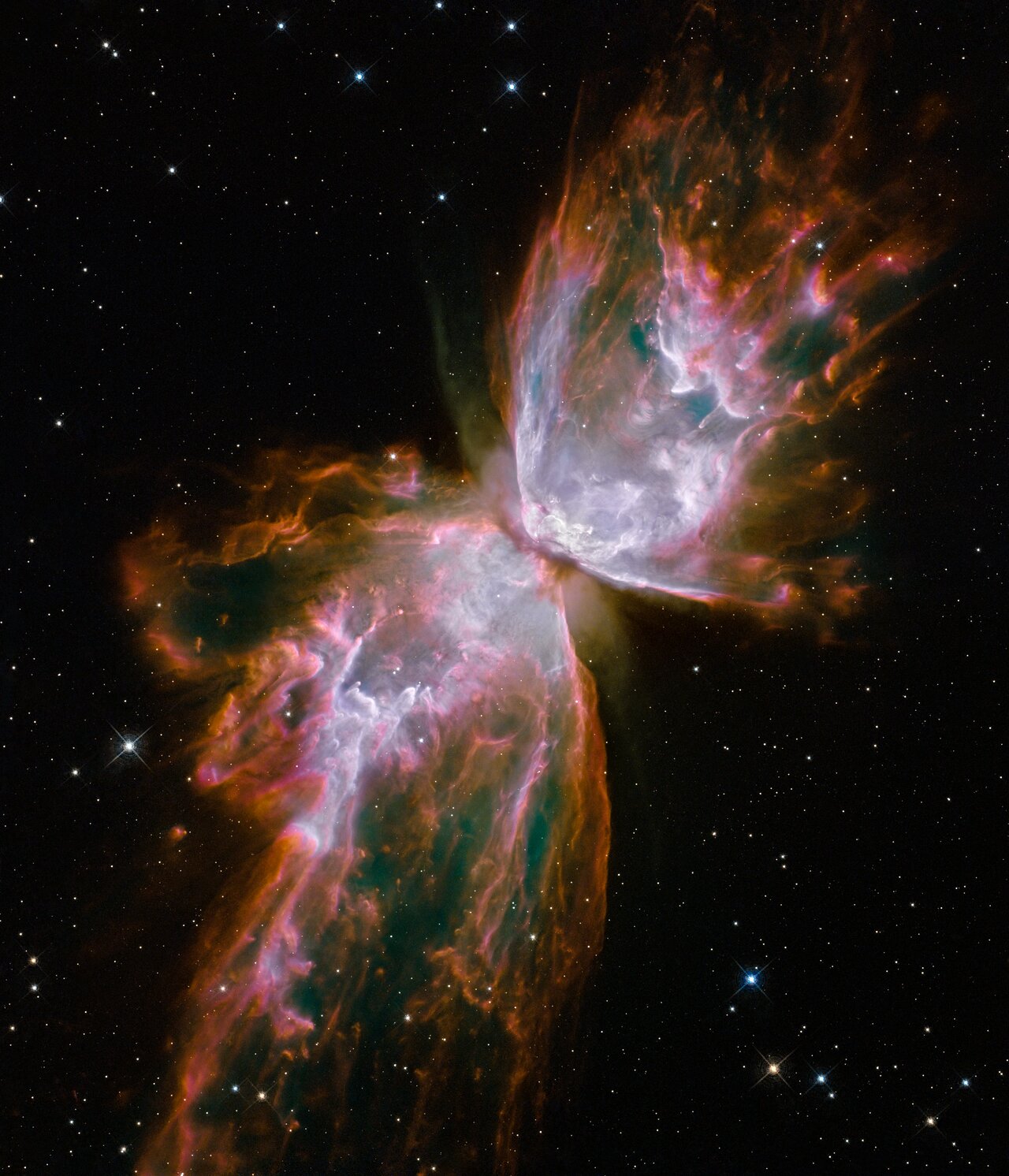 When stars are formed, and when stars die, other elements are created by the tremendous pressure and energy produced by extreme gravitational forces. I won't attempt to go into the physics of this because I am fated to screw it up in some way, inviting ridicule and undermining the larger purpose of this post. You'll just have to trust me on this, and also on the rest of what I'm going to say. Namely . . . .
There is, in the birth, life, and death of a star, a circularity of consumption and production of elements and resources that mirrors what we see in, say, the death of a tree in a primeval forest. Nothing is lost; everything from the old goes into creating new star "life" — new energy and mass — just as every component of the downed tree infuses the soil with nutrients for new saplings. Probably this is self-evident, but I believe it is worth noting nevertheless. Ecology of this sort, whether on the scale of trees or of stars, is elegant in its efficiency, beautiful in its symmetry.
Combine this with the sheer size of stars and galaxies, and we are confronted once more with the relative insignificance of our own world. Yes, we have polluted and scarred our world. We risk poisoning ourselves — our food, our water, our air — and rendering our world uninhabitable. But the universe will go on. Long, long, long after we as a species are gone, our planet will be consumed by our dying sun and all that we are and all that we leave behind will be reclaimed by the universe and used to create new stars, new planets, perhaps new life.
This past weekend at the convention, though, a conversation among friends turned to the question of what happens to us as individuals when we die. Now, I am not a religious person. I don't believe in an afterlife. I don't believe in heaven or hell. I don't believe in reincarnation. But the universe is filled with the unexplainable, the unfathomable. There are forms of matter and energy that the smartest minds on the planet have yet to figure out fully — dark matter and dark energy, quarks and gluons. We have so much yet to learn.
So, who is to say what happens to our spirit, what some might refer to as our soul? Does it exist? I don't know. And if it does, I don't know what form it would take, though I expect it would be more energy than matter. But energy and matter both are subject to laws of conservation. They can't be lost or gained. They continue, and have since the Big Bang.
And if closed, circular, conserving systems govern what happens to the smallest of creatures and plants, to the great Sequoias of Pacific forests — the largest living things on Earth — to planets and stars and galaxies, mightn't they also govern what happens to us? Not only our bodies, but our essences? I'm not trying to get all metaphysical here. Really, I'm not. I'm not saying "This is." But after all the mind-blowing stuff I learned at Launch Pad, I do find myself saying, with ever more frequency, "Couldn't this be?"
Have a great week.