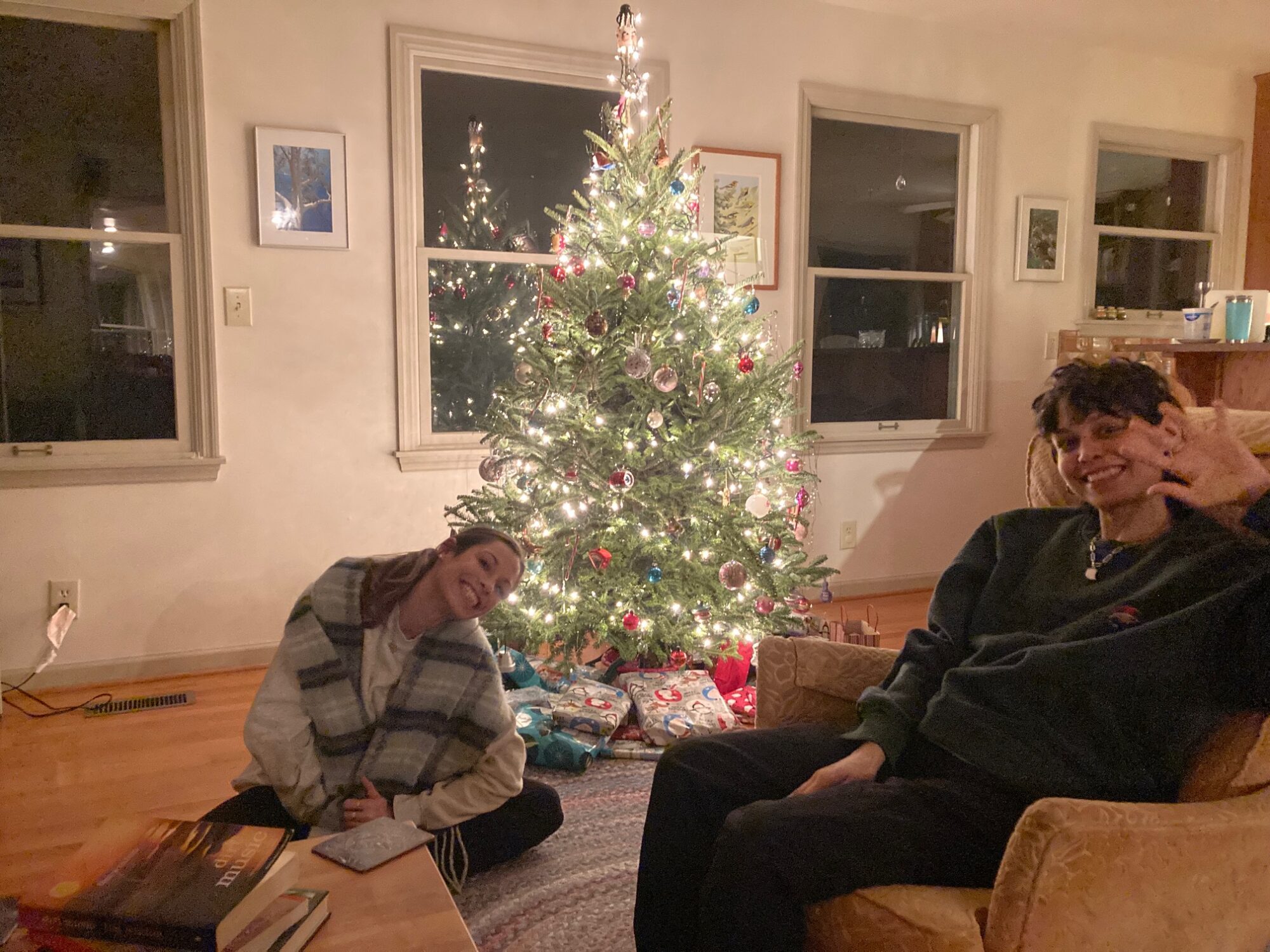 This will be brief. We have had our girls in for the holiday, though Winter Storm Elliott very nearly kept our younger daughter in Denver for the weekend. We have managed the cold and kept the house warm with fires in the fireplace and well-placed space heaters. We've enjoyed clam dip and cinnamon rolls, homemade soups and Indian-style butter salmon. We've even had a couple of meals out.
We've exchanged gifts, watched movies, talked and laughed and reminisced. We might even have imbibed a cocktail or two.
I said in a previous post that all I really wanted for the holiday was to be with Nancy and our daughters. That was my wish, and despite a once-in-a-generation weather event, and several cancelled flights, I eventually got exactly that. I am content.
I could say more, but honestly that's all I feel any need to say.
Except that I hope your holiday brought you joy and laughter, good food and a cup/glass/flute of your favorite beverage, time with loved ones and perhaps a moment or two of solitude, if that was what you needed.
And I hope New Year's Eve/Day, which, in my experience, tends to be a holiday that disappoints, is enjoyable, safe, and whatever else you hope it will be. I will not be posting on Wednesday, but will, of course, recommence the blog next Monday, January 2, 2023.
2023.
Okay, that's just freaky.