This coming weekend, I will be attending JordanCon in Atlanta. There I will see many friends — colleagues as well as fans. I will sell some books, talk about writing, both on panels and informally over drinks and meals, and catch up with people who have been out of my life for too long. We will all be masked, of course. The con organizers are taking no chances, and I'm grateful to them for that.
JordanCon will not be my first convention of the year — that was Boskone back in February. But somehow this one feels like the start of the convention season. It is the first of several appearances I'll be making this summer and fall — JordanCon, ConCarolinas, LibertyCon, DragonCon, Hampton Roads Writers Conference, perhaps World Fantasy Convention.
And I have to say, I am more excited for this set of conventions and workshops than I have been in several years. I think part of it is my pent up need to interact with people, to be in a professional setting (as opposed to on a professional Zoom call). Another part of it is the simple fact that I miss my friends. For instance, I haven't hung out with Faith Hunter in ages. And for those of you who don't know, Faith is this year's Literary Guest of Honor at JordanCon. I will be "interviewing" her at the Guest of Honor event Saturday morning of the convention. It should be tremendous fun. (11:30 AM — be there!)
I am, generally speaking, an outgoing person. I enjoy conventions. I enjoy talking to fans and discussing craft and business issues on panels. Since the pandemic began, I have struggled more than ever with my anxiety, and have found myself shying from contact with large groups. I've had to force myself to be social and I've battled nerves before the few events I have done.
In other words, I haven't felt like myself, and I've hated it. I'm ready to be out in the world again, among people I know and care about and respect. I look at these upcoming conventions and such as more than professional obligations, more than promotional opportunities. They're a step toward renewed emotional health.
Yes, that's a lot to ask of a speculative fiction convention, and maybe I'm loading too many expectations onto JordanCon and other events. But really, I'm placing those expectations on myself. As I have said in other posts recently, this spring has been a time for me to come out of my emotional bunker. Life remains complicated for my family and me. On the other hand, as I look around, I see a world filled with people coping with issues of one sort or another. It used to be, when I found myself in the midst of trying times, I would look forward to "normal life" when the difficulties subsided.
I have come to realize there is no such beast. "Normal" as I envisioned it was a time without problems, without stuff going wrong. And that's not realistic. "Normal life" is complicated in one way or another. Pretty much always. I don't mean to sound grim. I'm not being Eeyore. Quite the opposite, actually. I'm finding that the hard stuff is a little easier to deal with when I understand that all of us struggle, that no matter how bad one part of life might seem at any given moment, I am not alone, and there is almost invariably another part of life that is good, great even.
This coming weekend, I will begin in earnest to put this perspective into practice.
For those of you who will be at the convention — and I hope to see many of you there — I will be on the following panels (with times and hotel venues):
"Economics of Publishing: How Does It All work?" — Friday, 8:30pm, Conference Center
"I've Written Something. Now What?" — Saturday, 10:00am, Conference Center
"Author Guest of Honor Spotlight: With GoH Faith Hunter" — Saturday, 11:30am, Dunwoody
"Outlining vs. Pantsing: What are the Benefits and Drawbacks?" — Sunday, 10:00am, Conference Center
"Pro-Tip: What I Wish I'd Known" — Sunday 1:00pm — Conference Center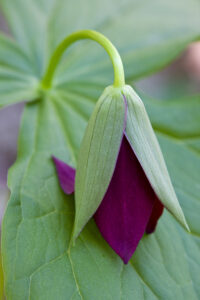 When I am not in these panels, I will be at my table in Author's Alley, signing and selling books. I also plan to have with me some of the new photographic cards I wrote about recently. Please feel free to come by and say hello. Yes, I'll be working, but I also welcome the chance to catch up. And maybe I'll convince you to buy a book or two!
In the meantime, have a great week!