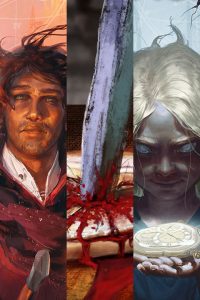 A couple of years ago, I put the finishing touches on the third book of a time travel/epic fantasy trilogy called the Islevale Cycle. I loved the Islevale books then, and I remain incredibly proud of them today. I think they represent some of my finest work, and if you enjoy epic fantasy, OR time travel, OR (best of all) both, I recommend you pick the books up and give them a try. (The books are called Time's Children, Time's Demon, and Time's Assassin.)
As much as I love them, though, I also have to admit that they nearly destroyed me. I have never struggled so much with any books, and I hope I never will again. Part of the problem was simply the ambition of the project. Sprawling epic fantasies are hard to write. One must weave together multiple plot threads and write from the perspectives of numerous point of view characters. Time travel is even harder to write, first because one must keep track of several time lines at once, second because any plot point is potentially reversible (If time traveling characters are unhappy with events, what's to keep them from going back and changing them?), and third, because in my story I had more than one iteration of several characters existing simultaneously. (At one point in book 3, I had four or maybe five iterations of the same character inhabiting my world.)
As you might expect, combining the challenges of writing epic fantasy with the difficulties inherent in writing time travel only serves to compound all of those issues. These books would have been hard to write under any circumstance. But here's the thing: For some reason, I could not outline any of the Islevale books. I don't know why. To this day I remain mystified. But yeah, I had to write all three books without any advance outline beyond my vague sense of where the books needed to go. The books turned out really well, but the process was excruciating.
What is the point of this?
Well, once I finished the last Islevale novel and worked with the folks at Falstaff Books to shepherd it through production and publication, I needed a new project that would be Different, and Straight Forward, and Directed.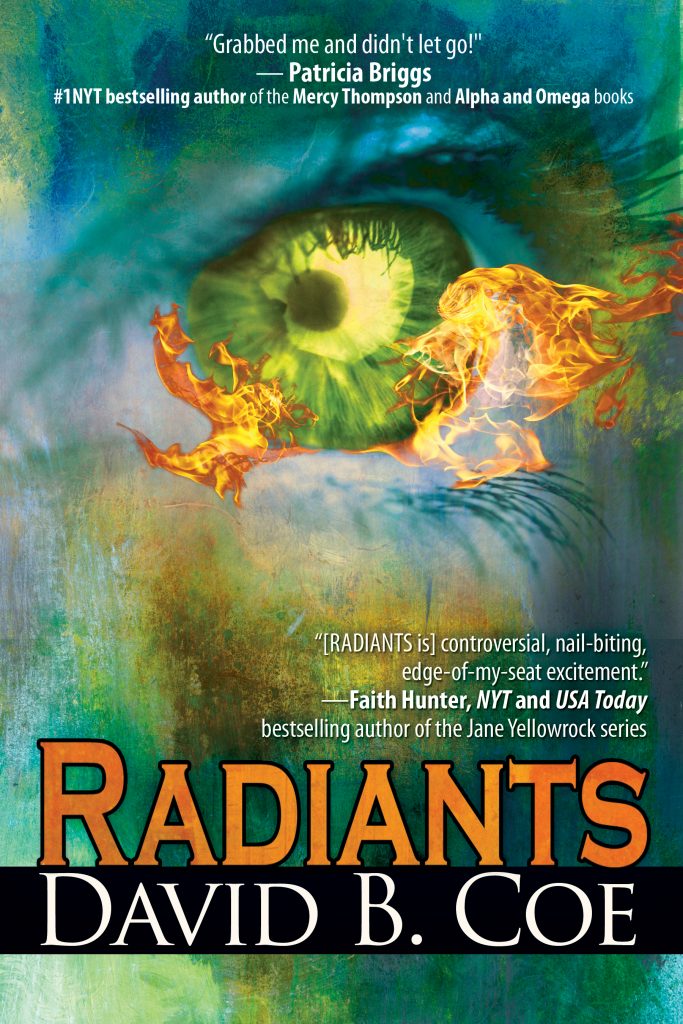 And that next book turned out to be Radiants.
Radiants, a supernatural thriller, comes out from Belle Books on Friday (yes, THIS Friday) October 15th, and this "little" book, which I thought of as a sort of creative palate cleanser, has turned out to be far, far more.
Yes, it is different from the Islevale books, and it is quite directed. But it is deceptive in its "simplicity." It is firmly rooted in our real world, and deals with social issues of weight and emotional power. It has fewer point of view characters and concentrates to a far greater degree on a single narrative thread. As a result, it is fast-paced. Like breakneck. And it includes some of the deepest, most satisfying character work I've done. (In fact, in this regard, I believe it might be exceeded by its sequel, Invasives, which will be out in another few months.)
So what makes Radiants a "supernatural thriller," as oppose to a fantasy of some sort? Partly, it's that pacing I mentioned, and partly it's the real world setting and the fact that the speculative fiction element of the story is limited and very specific. And that was the appeal of writing the book. After creating a world whole-cloth for the Islevale series, I wanted to remain firmly fixed in our world for the new project. I wanted my characters to deal with issues that impact us in our day-to-day lives. I wanted them to speak as we do, to think and feel and interact as we do. In short, I wanted the story to be utterly relatable.
It would be easy to ascribe this to something pandemic-related — a need for normality, say, or some recognition that we don't have to create an imagined world to come up with situations that are ________ . . . insert your preferred word here: Frightening? Disorienting? Surreal? As it happens, though, I completed my first draft of the book in February 2020, just before the current unpleasantness hit. [Invasives, the second Radiants book, is much more a reaction to the pandemic, as well as the personal difficulties my family and I have faced in recent months.]
Radiants really was a response to my creative needs at the time. No more, no less. It is the book I needed to write next. My lead characters presented themselves to me, along with their fraught and frantic circumstances, and I simply wrote. In this sense, Radiants might be the most organic book I've ever written. I had no marketing strategy for it; hell, for the longest time, I didn't even know how to classify the story. I didn't know if I was writing something for myself, for the sheer joy of it, or if it would turn out to be something I could sell and publish. I had a story to write and I wrote it.
For that reason alone, I love this book. And I am very hopeful that you will, too.