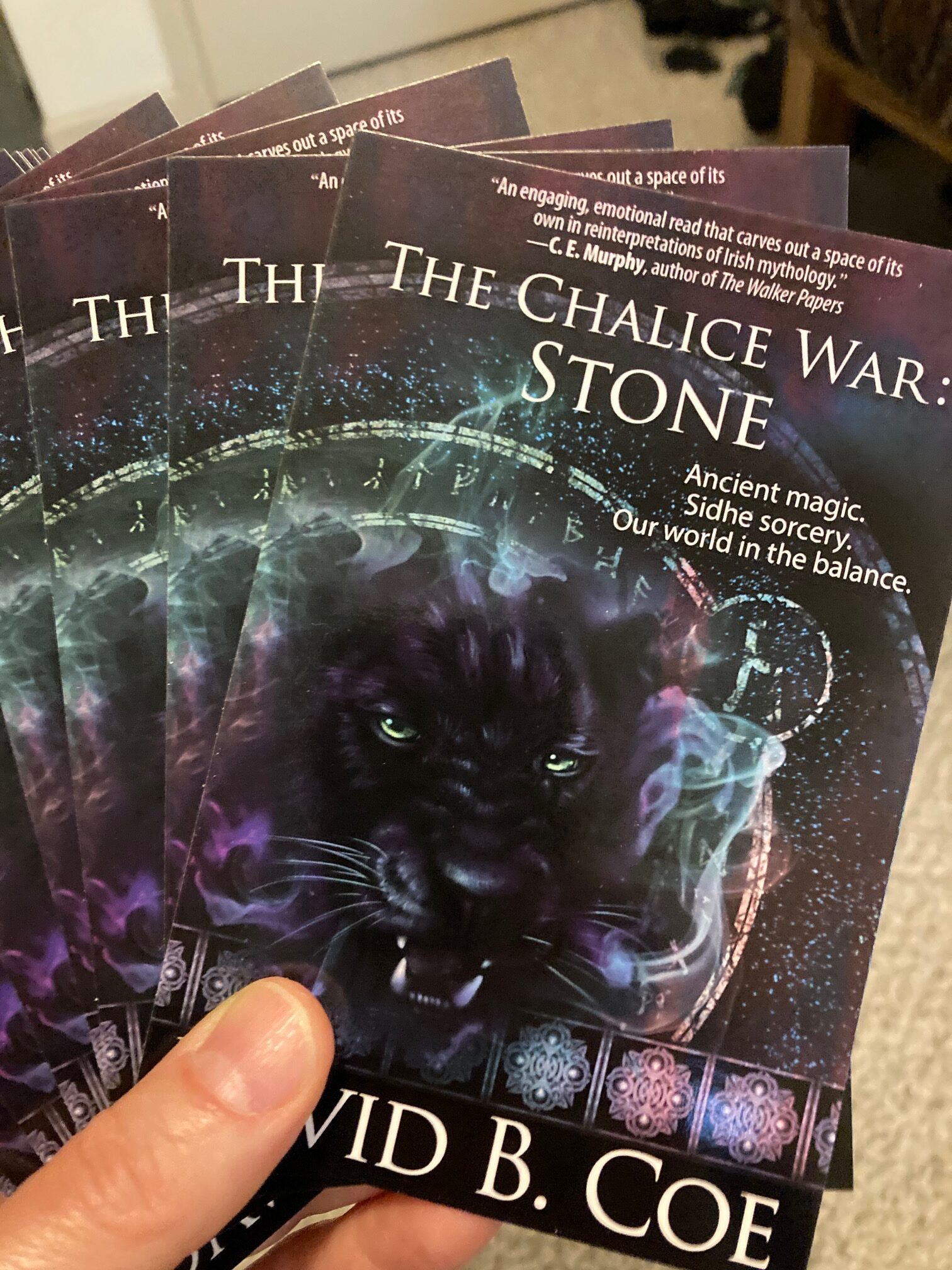 I gots swag!!!
The Chalice War: Stone postcards, hot off the press!!
And while you might be able to get some from me at a convention, I thought I would send a few out to a handful of lucky fans. All you have to do is guess what number I'm thinking of between 1 and 999! If you're one of the five closest to the right number (above or below), you'll get a postcard, signed and mailed to your address!!
Submit your guess in my Facebook group!! (If you're not a member yet [hairy eyeball directed at you!!] submit your guess and ask to join and you will be approved!) Deadline: May 26, 2023
Easy peasy, right??
Ready, set, guess!!