Last week, I started my newest series for the Professional Wednesday feature: "What Holds Me Back." My first entry was on life in general, and the ways in which we learn to cope with life's intrusions on our creative output.
This week I would like to shift my focus a bit to more writing-specific obstacles that can hold us back in one way or another. As it happens, there are a lot of them, so it may be this series will stick around for a while. But let's begin with all those things that fall under the heading of "building our platform."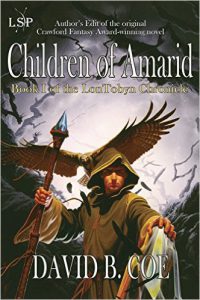 I'll preface this discussion with the obvious: I'm old. I've been in this business for a long time — it's been nearly three decades since I signed my first contract. When I got started in the business, publishers were just beginning to expect that writers would maintain websites. Websites! Facebook and Twitter and the rest didn't even exist. And when we signed contracts, writers could rightfully expect that our publishers would handle the bulk of the necessary publicity, which consisted mainly of taking out ads in journals, sending review copies to print magazines (kids, ask your parents) and other critical venues, setting up newspaper, radio, and television interviews, and arranging signing tours and individual store events.
My point being that the days of publisher-centric publicity have long since passed. Our jobs as writers have become far, far more demanding in so many ways. In the age of self-publishing, many of us are now required to get our own jacket artwork, to arrange for our own editing, to typeset our own books. But in today's marketplace, ALL of us are responsible for creating audiences for our books. We are the ones who advertise our releases, who set up events, who make our marketing decisions. And social media gives us the opportunity to interact with and get to know our fans in ways I never would have dreamed possible at the outset of my career.
More than ever, we are not just writers. We are publicists and advertisers. We maintain our social media presence, and many of us also create additional content for blogs. All of these things can be time-sinks, and therein lies the danger. I know of many writers who, at the outsets of their careers, become so obsessed with "building a platform" or "establishing a fan base" or "finding their readership" that they leave themselves no time to do the one crucial thing all writers have to do to be successful: write their stories.
Yes, I am aware of the irony. Here I am blogging about the perils of spending too much time on one's blog (among other things). But the danger is real, and it can become a trap for many. After so many years as a professional writer, I have gotten to the point where I can be productive on demand. I can turn out two one-thousand-word blog posts in a day and still have time left over to edit a couple of story manuscripts for the anthology, or I can get a couple of thousand words written on a work-in-progress and then write a thousand words more for the blog. I couldn't have done this early in my career; writing in volume and switching gears among various professional tasks are skills I have developed over years. I think if I had started my career ten or fifteen years later, I would have struggled mightily to build my audience and simultaneously write my novels.
I have managed to maintain the regular Monday and Wednesday features of this blog, to turn out material on a regular basis, by making blogging a habit. I devote one day a week — usually the same day each week — to getting the posts written. Yes, I am sorry to blow-up such a carefully maintained illusion, but I DON'T write my blog posts on the days they go up. Sometimes, when I know I'll be traveling during a given week, I will have posts, particularly the Professional Wednesday entries, scheduled a week or two in advance. I try not to allow post deadlines to loom. Why? Because currently I enjoy maintaining this blog and I don't want it to become A Thing I Dread. And more to the point, I don't want it ever to get in the way of work I have to do.
Blogging and social media are extras. Yes, in this day and age, they are important extras. Crucial, some might say. We have to publicize our books, or no one will buy them or read them. But as vital as this part of the job might seem, I would once again turn the previous phrase on its head: We have to publicize in order to be read? Yes, we do. But more important by far is this: We have to write the books in order for any of that publicity to be worth a damn.
Writers write. As I said earlier, the single most important thing we can do to further our careers, to build our audiences, to draw the notice of the industry, is write our fiction (or non-fiction, if that's your thing). If you can maintain your output while also spending time each day blogging and feeding the social media beast, good for you. You're more accomplished than I am. But if you find that you're not getting as much done on your stories and books as you would like, check to see if maybe you're spending too much time on the other stuff. And if you are, make the adjustment.
Platforms are great. But if you don't have books to sell from them, all you've got is a flat expanse of wood.
Keep writing.