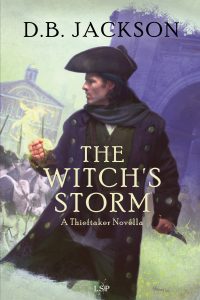 Today is release day for "The Witch's Storm," the first installment in my new trilogy of Thieftaker novellas, The Loyalist Witch — Thieftaker, Fall 1770. For more about the release, you can read the interview I did with Faith Hunter yesterday, which appeared here (Part 1) and here (Part 2). You can also find more information about the novellas here.
And you can buy "The Witch's Curse" here!
Usually, release day posts are all about getting readers excited about our books or stories, "pumping up the volume," as the expression goes. And certainly I want you all to be psyched about the Thieftaker releases — not just "The Witch's Storm," but also "The Cloud Prison," which will be out in another four weeks or so, and "The Adams Gambit," which comes out four weeks after that. The novellas turned out well, I think. I love the stories, I've enjoyed writing the new characters I've introduced, and I was thrilled to return to old character arcs — Ethan, Janna, Diver, Kannice, and, of course, Sephira Pryce.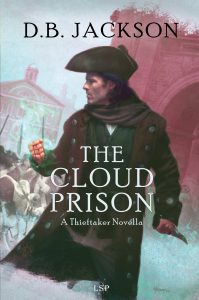 The fact is, though, as many of you already know, this release comes at a difficult time for my family and me. I have only recently returned to social media after a much-needed hiatus, and while I have adjusted to the new realities we face, they weigh on me still. And so I find myself in the position of wanting to be enthusiastic about the new stories, but also NOT wanting to be falsely positive and happy-go-lucky.
Look, it's easy to gloss over this stuff. Plenty of writers deal with difficult times and manage nevertheless to put on a smile and sell their books. But I've been open about the simple truth that this is a hard time for us right now. I've been private about the exact circumstances, but I've been up front about the rest. And so it feels odd to pretend for this week that nothing is wrong, that I'm focused entirely on promoting the new project.
By the same token, I don't want to wallow. I don't want to be the guy who can't take pleasure in the day-to-day because he's too focused on His Problems.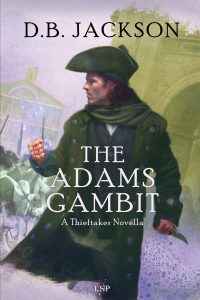 There is, of course, a larger point here. As I say, other writers deal with these questions, too. Really, all of us do. Part of being a professional in any field is being able to set aside the personal to meet our work obligations. We compartmentalize. Our emotions have their time and place, as do the qualities that make us good at our jobs. I am married to someone who excels at compartmentalizing. I am just okay at it. I can set aside my worries, fears, sadness, etc. and write for hours at a time. As long as I remain alone, in my office, with just my plot lines and worlds and characters, I'm fine.
This sort of thing, though — interacting with real people, whether remotely, virtually, or in person during times of crisis — gives me more trouble. I'm not entirely sure why. I suppose I don't like to put on a façade, and I'm not particularly skilled at doing so. That's not a bad thing, per se. I like to think that I'm genuine. But it's also not an unalloyed good. I think at times I would be happier, and more pleasant to be around, if I was better at setting aside my emotions temporarily.
We are, nearly all of us, struggling with one thing or another at any given moment. I know precious few people who are purely happy for any length of time, and those I have known who are tend to be blissfully lacking in self-awareness or compassion for others. Social media has a way of smoothing over the bumps and bruises life metes out, and making us all appear to be content, confident, stable, and thriving. But really my current struggles have much in common with things all of you are dealing with in your lives. Yes, the crisis impacting my family right now is particularly difficult, but I'm far from alone in that regard as well.
And so allow me to say that I wish all of you well, and that I appreciate the kindness and support so many of you have shown me in recent weeks and months.
Yes, I have a new novella out today, with two more on the way in the near future. I hope you'll check them out. I won't insult you by saying that reading the novellas will improve your lives, but they might be diverting for a time. Just as they were a ton of fun to write.
Best wishes,
David