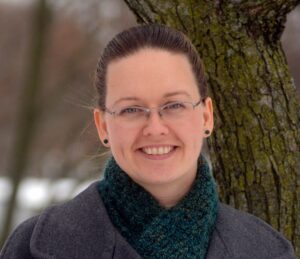 I first met Joelle Presby several years back at a convention, and I was struck straight off by a number of things. 1) She's just plain nice. That's certainly not unheard of in the publishing world, but it's also not routine. Many people are in the game for themselves. Others pretend to me something other than what they are. Not Joelle. She is genuine, kind, funny. 2) She is also crazy smart. Read her bio. Read her post. She is SMART. And 3) Everyone I talked to at that convention who  was familiar with her work had come to the same conclusion: She was a rising star. A few years later, she continues to dazzle with the release of her first solo novel.
Please welcome to the blog Joelle Presby. [Cue wild applause.]
*****
Professional Wednesday: On Hope
By Joelle Presby
There are a number of ways storytellers transition from folks who write because they have to into folks who write because they have to and also have deadlines and readers buying their work. Like many writers, I think of my transition as special and unique.
I was solidly on the path to never being published, when I stumbled into an opportunity. I was writing my seventh rough draft novel with every intention of finishing it and immediately setting it aside to begin an eighth never-to-be-revised novel. Editing is a lot of work. And I'd let my hopes shrivel too much to sustain me through the grind of reviewing an entire novel's flaws with a clear eye and rewriting it to make the words on the page fully match the story in my mind.
The re-birth of hope was all my husband Andy's fault.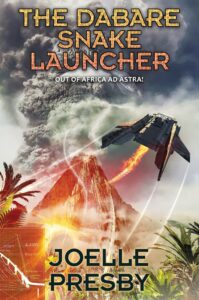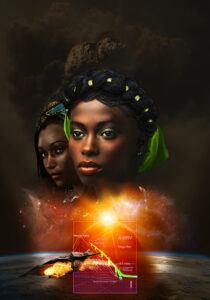 We were both naval officers in the nuclear power pipeline, trained in engineering and managing complex technical projects, but my degrees were in math and his were in physics and spacecraft design. I got sick (nothing terminal) and had to accept a medical discharge. But my next job required fewer hours, so I could write more. And we could attend science fiction conventions and meet up with authors as long as I did the arranging and accepted that Andy might be at sea. Conventions were a lot more fun when Andy came too. Science fiction authors tend to be significantly more interested in chatting with folks who have space craft engineering backgrounds than talking to another would-be writer who happens to have only a math and engineering background.
But my hope was shriveled, not gone.
When Andy Presby had regular meetings with David Weber to provide Honorverse tech continuity support, I came along. Mostly, I sat in a corner working on a new first draft, but it was fun to eavesdrop on some of the detailed discussions around revising nearly-finished drafts with an eye to incorporating newly postulated science and also not breaking the story world. I began to think just a little about editing my own work. I did and it was hard. So, mostly I wrote first drafts again. But my hope was growing.
Andy and eight friends formed the company BuNine in order to sign a contract with Baen Books to produce a fictional nonfiction encyclopedia of the Honorverse to be released on the twentieth anniversary of the first publication of ON BASILISK'S STATION (Honorverse book 1). The group started strong with Andy agreeing to a leadership role and a primary technical role for the many planned space craft articles. Then the US Navy sent Andy to a new job. He had almost no time. The work wasn't getting done. I started getting calls. I knew how to be a project manager and I could write. My husband and our friends had made this commitment. I didn't want them to fail. I didn't want them to fail David Weber or Baen Books. I wrote bad articles and good ones. I poked Andy to get from him the ship specifications we absolutely needed. I revised the drafts and took editorial correction and revised again. It was hard, but not that hard. I did a lot of nonfiction writing for work, and for a day job, you don't get to only do rough drafts. Besides, I told myself, this didn't count. It wasn't real writing.
But my confidence, my hope, my willingness to dare and try grew anyway.
I heard that Toni Weisskopf was interested in a short story to be published on Baen.com during the month that our project, now titled HOUSE OF STEEL: THE HONORVERSE COMPANION, released. My hope wasn't big enough to send anything to Baen, but it was enough for me to write a very small Honorverse short story, revise it, and share it with my husband. He gave it to our friends who, without asking me, gave it to Sharon Rice-Weber who, without asking me, gave it to David Weber who, without asking me, gave it to Toni Weisskopf who wanted to buy it if… I would revise it.
The Baen.com story was well received by Honorverse fans. It led to an invite to write for the BEGINNINGS (Worlds of Honor 6) anthology. That success led to having my first published novel be a collaboration with David Weber: THE ROAD TO HELL (Multiverse #3). And then Baen gave me a contract to write a solo novel, which I had to revise. A lot. And it was worth it.
The revised version of my ninth rough draft novel a.k.a. my first published solo novel, THE DABARE SNAKE LAUNCHER, comes out November 1, 2022.
I still go to science fiction conventions and talk to writers, and I've learned I'm not as unique as I first thought. If you want to stay on the path to never publishing, it's dangerous to keep writing.
Though if anyone has access to a time machine, please tell younger me that there is joy in getting the revisions right, and the satisfaction of reaching the last page on the final polish far, far exceeds typing "The End" for a mere rough draft.
Beware. Opportunity might be just around the corner. May you have enough hope to make the attempt.
And, as David B. Coe says, keep writing.
*****
Joelle Presby is a former U.S. Navy nuclear engineering officer and recovering corporate consultant who grew up in West Africa. Her first reader husband works for NASA, but he has yet to build her a space elevator. She does not admit to arranging a book deal through a quid pro quo arrangement with Mami-Wata.
 
Joelle began her writing career publishing in David Weber's Honorverse and joined him as a cowriter for the Multiverse series with the novel, The Road To Hell. Over a dozen short stories later, she is releasing her first solo novel, , in November 2022.
 
She lives in Ohio with her husband and two children.