We lived in Australia for a year back in the mid 2000s, when our daughters were in primary school. Alex, the older one, turned 11 while we were there. Erin turned 7. Both girls were already swimming competitively here at home when we went Down Under, and so we found a swim league that was affiliated with the university where Nancy was taking her sabbatical.
Early on in our time with the league we were befriended by a family who volunteered to help run the weekly swim practices, and who had a daughter who swam with our girls. Graham and Dianna — Di — were friendly, funny, and so incredibly welcoming to us. Laura, their only child, was a couple of years older than Alex, but that didn't seem to matter to her. She loved our kids and she was great with them.
The first place we lived that year in Australia was near the university and near the school the girls attended, but our lease there was only for about half our stay, and we were set to move after the Christmas holiday. At our last swim event before the break, I was chatting with Graham, and he asked me what we had in mind for our holiday.
"Well, we'll be traveling a bit, and then we need to move to a new place."
"Oh, where are you moving to?"
"Up the coast a bit to Woonona."
"Really? We live in Woonona. What's the address?"
I told him, and he laughed. "That's right around the corner from us."
When we became neighbors, Alex and Laura began to spend a ton of time together, and their friendship brought our families even closer. Like me, Graham was an avid photographer, and also a guitar player. In fact, he lent me his guitar for the rest of our stay. We had meals with them, we went on day trips, we still went to swim of course. Graham and I became close friends. Near the end of our stay in Australia, we all went to the Warrumbungles, a mountain wilderness in New South Wales, north and west of Woonona. It was beautiful, and our two families had a marvelous week together, hiking, sightseeing, cooking, hanging out in the evenings.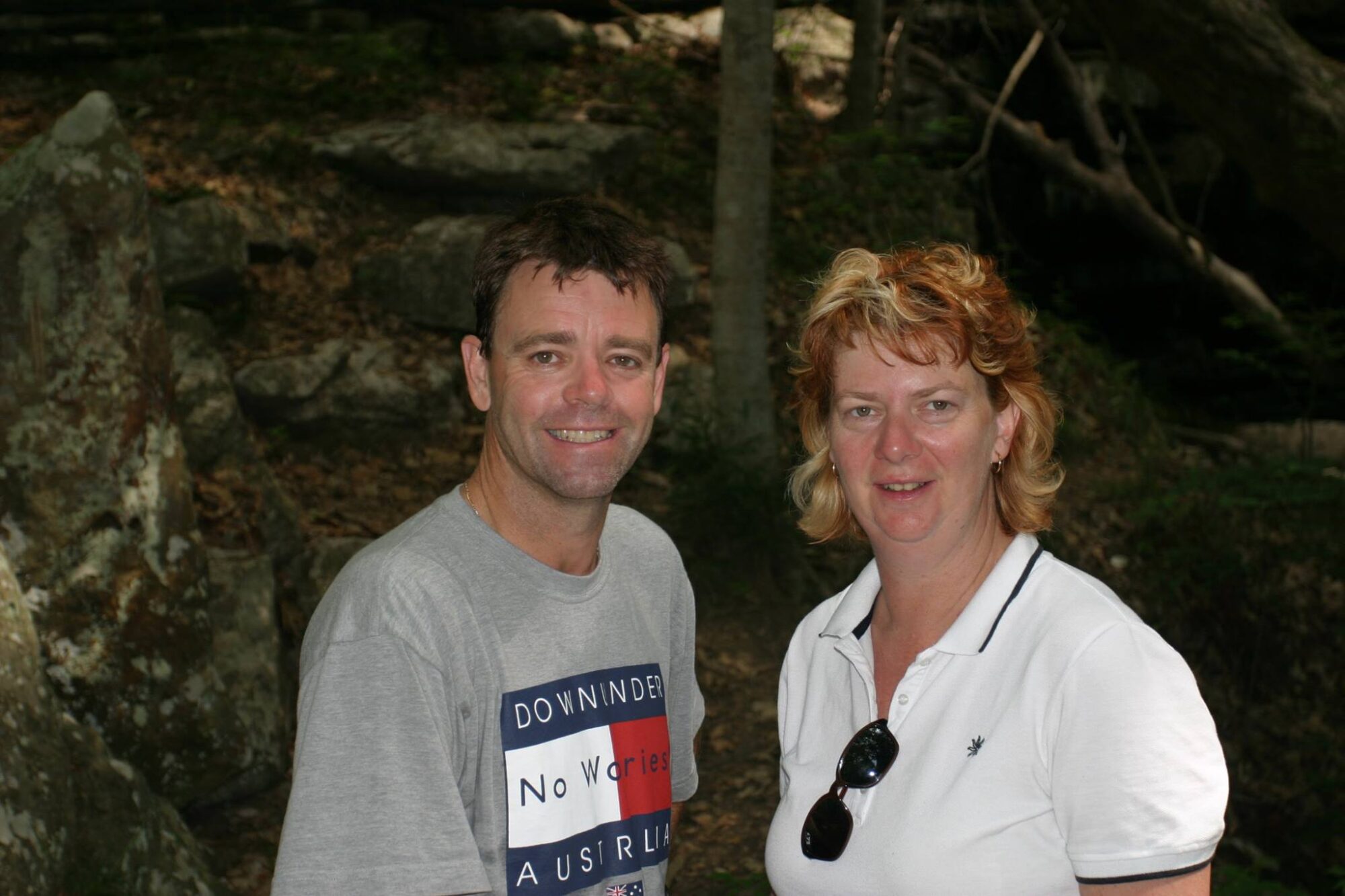 Graham was incredibly generous, kind, whip-smart, fierce in his devotion to Di and Laura, and one of the funniest people I've ever known. He and Di were both school teachers, both utterly devoted to education, to serving their schools and communities. They were active in their unions. They were political. They loved nature, loved good food and good drink. They were, in short, a lot like us. We knew that we wanted to maintain our friendship after our return to the States. And we did. The following summer Graham, Di, and Laura came to the States for their winter holiday (Southern Hemisphere and all that) and stayed with us for several days. Another great visit. We had tons of fun, but Graham and I also spent a good deal of time talking. He had just lost his father, something I went through a decade earlier. I can honestly say that even though we were now living literally half a world apart, our friendship had only deepened.
We chatted via Skype regularly, we messaged via social media all the time. We compared notes every time one of us updated his collection of camera equipment. When we lost my brother Bill, in the summer of 2017, he of course offered his love and support.
Only a few months later, Laura sent me a message that devastated all of us. Earlier that day, Graham had died suddenly. A heart attack. Totally unexpected. A thunderbolt. I felt like I had lost another brother. To this day, I miss him all the time. The loss remains raw and painful all these years later.
Graham would have been 63 this past Saturday. Yes, on April 1, and don't think he didn't make the most of having been born on April Fools' Day.
We visited Di and Laura and Laura's partner, Brad, in 2019, while we were in Australia to see Erin, who had taken a semester there. We had a fabulous visit — conversation, laughter, great meals, a couple of hikes. There was nothing maudlin about our time together. But Graham hovered over everything we did.
It is the most painful of clichés that we don't know what life has in store for us or the people we love. With my brother's death, and with the planning for his memorial, which occurred only a couple of weeks before Graham died, I had been out of touch with Graham for a little while when he passed. My fault entirely, although he would have understood. But I have thought about him a lot recently because the second book in my upcoming series is set in Australia, and it is dedicated to Graham, as well as to Di and Laura. And I have long wished for one more chance to chat with Graham, to share something funny or tell him about a recent photo shoot. So instead, I am going to take some time today to reach out to other friends, people I haven't spoken or written to in a little while, people I miss.
Because we never know.
Have a wonderful week.