There is a great scene in the third Indiana Jones movie, Indiana Jones and the Last Crusade, in which Indy (Harrison Ford) and his father (Sean Connery) discuss their relationship aboard a blimp heading out of Nazi Germany. Indy is lamenting his father's standoffish approach to fatherhood and the fact that they never spoke about much of anything.
To which his father replies, "You left just when you were becoming interesting."
I was anything but a standoffish dad when my girls were young, and I certainly haven't become one as they have entered adulthood. (Sometimes, I think, they might wish I was a bit more standoffish, but it's not in my nature.) That said, I totally relate to the line quoted above.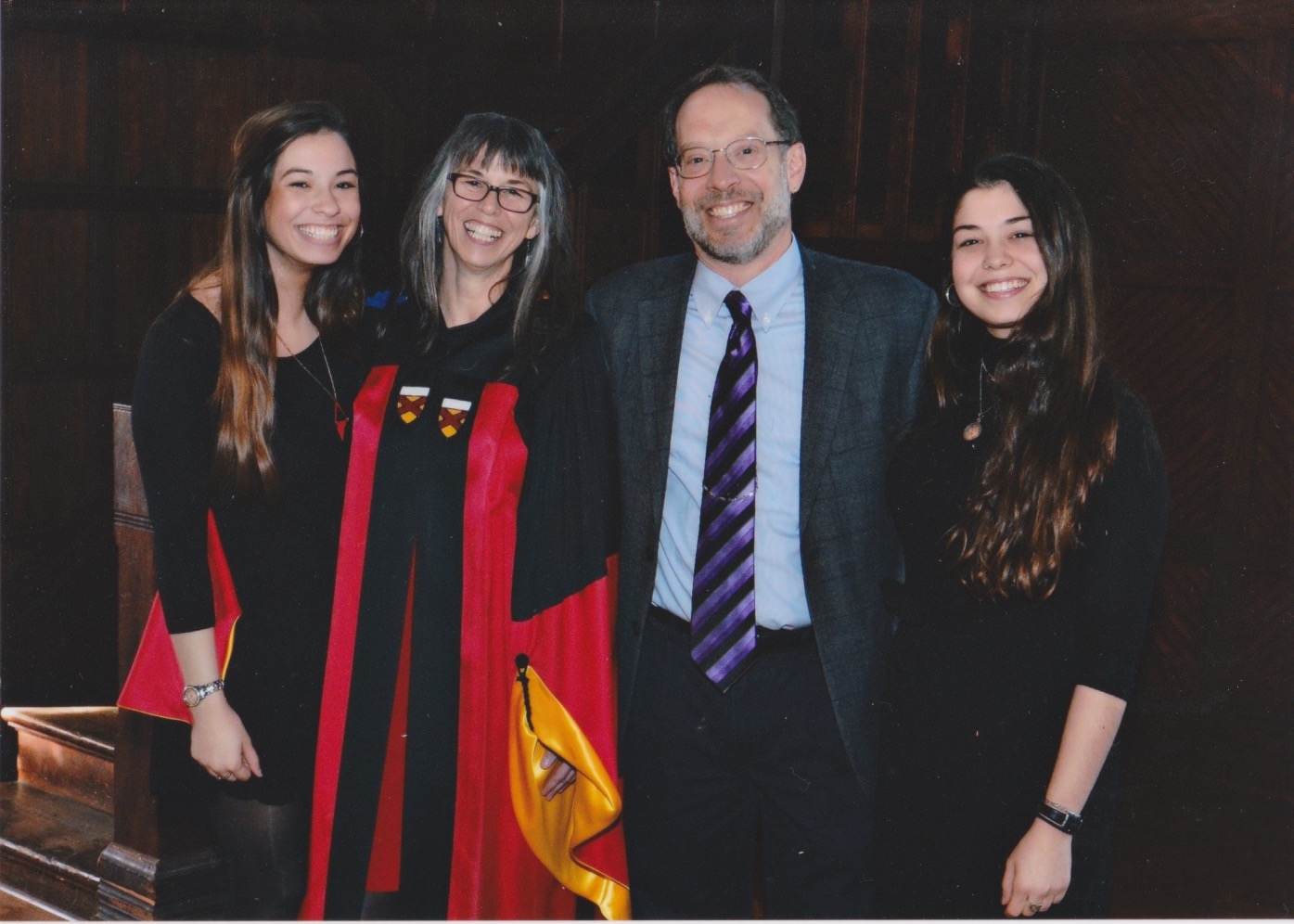 I write about my girls a lot in this blog. Needless to say, I love them tons and tons, and I savor every opportunity to be with them, to talk to them by phone, even to exchange silly texts in the middle of a busy work week. I talked to Alex just the other night — she called out of the blue, which was lovely. No agenda. No big news good or bad. Just a chance to chat. And Erin was home this weekend for a quick visit. She needed a little Mom and Dad Time, and we were all for that. We had a wonderful time with her.
Parenting, I believe — and I say this as a professional creator — is the most creative, challenging, rewarding thing I do. This has been true since day one and it remains so even as my girls work their way through their twenties. A friend has recently had her first child, and like any older parent, I couldn't resist dispensing a bit of unsolicited (unwanted? unwelcome?) wisdom. What I told her was fairly simple: Parenting is so much fun. It starts that way, and it keeps getting better. Yes, it's exhausting and frustrating and just plain hard. We get as much wrong as right, and some of the mistakes haunt us. But while every stage has its peculiar difficulties, each one also has unique rewards that far outweigh anything else.
What I didn't say, and what no one told me ahead of time, is precisely what Henry Jones, Sr. remarks upon aboard that blimp. If we do it right, if we do what we're supposed to do as parents, and we give our kids the emotional and intellectual tools they need to succeed in the world, they leave us. That is the inevitable, and even desired outcome of good parenting. They strike out on their own, just when they're getting interesting, and they embark upon their own lives.
I love that my daughters are out in the world living their best lives. They have their own places, they have jobs, they have friends and interests and ambitions. As they should. But I miss them. All the time.
Fortunately, the whole empty nest thing is a bit of an illusion. Yeah, sure, they don't live here anymore (we didn't even need to change the locks . . .). But (again if we do this right) they never stop turning to us for advice, for support (emotional and, on some occasions, material), for friendship. I remember when the girls were really young, one of them starting kindergarten, the other still in diapers, Nancy and I couldn't wait for the time when going to the grocery store didn't involve packing as if for a vacation: a change of clothes, extra diapers, extra pacifiers (yes, we used pacis — sue me), snacks, drinks, favorite toys, etc. A few years later, we couldn't wait until both kids were old enough for us to say, "take a shower and get ready for bed. We'll be up to say goodnight." That level of self-reliance was like the Holy Grail. And so on. Every new level of independence, it seemed, gave us more freedom. And we loved that.
(In fairness, I should also add that sometimes — sometimes — I miss those early years, when mom and dad were the be-all and end-all of their worlds. Sometimes.)
Their relocation to their new lives was much the same as those early independence milestones. We love the freedom all of us have now. And we are deeply grateful that, having that freedom, the girls choose to see us, to call us, to rely on us. Like many families, we maintain an ongoing group chat — a continuous conversation among the four of us, a place to share news and funny stuff and photos of new dishes produced in our kitchens. It might well be the most active chat thread I have. It is certainly the one I treasure most.
Yes, this post is kind of all over the place. I miss my girls and I am so very appreciative that our family remains close and connected. I'm thrilled that Alex and Erin have moved out into the world, and I am delighted that they still come back to us. All of these realities can exist side-by-side. Monday Musings posts are about exactly what the title of the feature suggests: the stuff I'm thinking about as I emerge from another weekend. Today, my heart is full, my mind is aswirl with thoughts of my daughters, and I am feeling like a very lucky man indeed.
Have a wonderful week.